If you own an old building in Canada, you may have problems with your old building electrical wiring. Consequently, it is important to know how to fix the old wiring problem in your building because it will also be very dangerous for the building.
Electrical wiring in an old building requires extensive precautions. Because open wires can be very dangerous.
That being said, electrical wiring in older buildings can be dangerous and sometimes difficult to detect. But you will feel comfortable with the electrical band specialists and using the services of this company.
Most of the time, the latest technology is not used in the electrical wiring of old buildings, it may even be very old wiring and smaller circuits that may cause an accident or fire. Experienced electrical experts with years of experience Electrical wiring old buildings can help you and provide recommendations to improve safety and efficiency.
Disadvantages of old building electrical wiring
One of the main disadvantages of electricity in old buildings is the risk of fire. Old wiring often contains asbestos, which can catch fire if exposed to heat or energy. Consequently, the electrical rewiring of an old building can be safer and more efficient.
Electricity in old buildings can have disadvantages. One of the most important factors for any building is safety.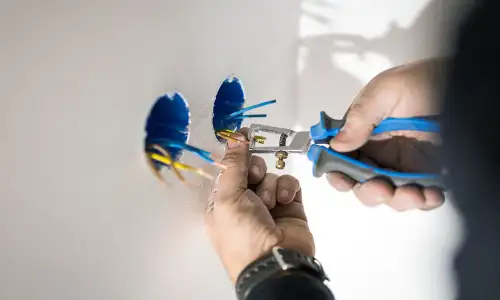 Older buildings have many advantages, but when it comes to electricity, I've found that many older homes have issues that aren't always easy to address.
For example, older homes sometimes don't have enough outlets for modern living. Many times you find that there is only one outlet in each room which is not enough for today's lifestyle. Or maybe the walls are so thin that it's easy to add more wiring and you have no choice but to use wiring or surge protectors.
Also, another disadvantage of electrical wiring in old buildings can be that when the electrical wire is exposed in an old building, it can ruin the overall appearance of the building as well as its structural integrity.
Also, old buildings that have been nowadays transformed into modern life may sometimes face electrical problems. Electricity supplied through a ceiling panel outlet can often cause damage to wood panels, ceilings and beams, in addition to being a risk of electrocution for most people.
Consequently, these disadvantages indicate that it is necessary to rewire again the electricity of the old building and avoid potential hazards.
How to identify the electrical wiring of an old building or house
Identifying electrical wiring in an old house is a big challenge. In older homes and buildings where the electrical wiring may be old and potentially unsafe, it is important to know how to identify the type of electrical wiring in your home.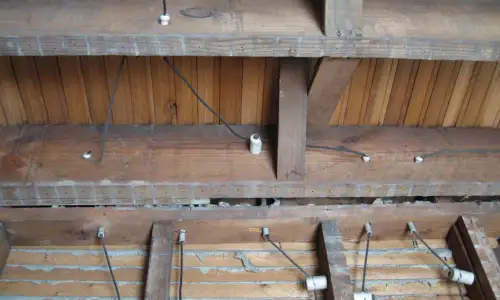 As mentioned at the beginning of the article, old houses will have many technical problems. One of them is electrical wiring, which exists in different styles and types in old houses and buildings.
The best way to determine the type of electrical wiring in an old building or home is to contact an electrician who can quickly identify the original wiring based on its age and size. For this purpose, dear customers, you can contact our experts at Bondelectric, one of the electrical services in Canada.
What type of electrical wiring is usually used in homes?
The most common type of electrical wiring used in homes is copper wire. Copper is flexible, easy to work with, and has low resistance, making it a good choice for carrying the high voltages required for the current needs of today's appliances.
This type of electrical wiring can be found in older homes and old buildings that have been renovated, as well as newer (but not necessarily new) homes because of its versatility and compatibility with other types of electrical components.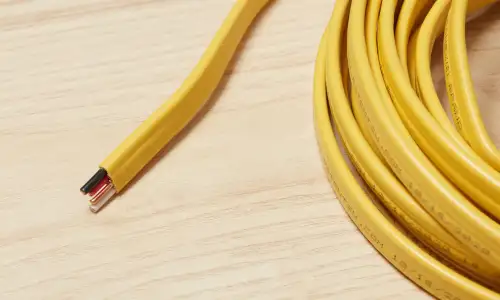 Types of home electrical wiring include single-phase, three-phase and special systems. The single-phase system is the most common type of residential wiring system in US homes and consists of 120-volt circuits that use A/C power.
Three-phase systems are another type of residential electrical system that uses three different voltage levels to provide continuous power, often found in large industrial or commercial buildings.
Conclusion
Our experts at Bondelectric have done extensive research on old building electrical wiring and the conclusion is that upgrading and renovating old house electrical wiring is expensive.
But our services cost less than remodeling and allow you to live in your home for years instead of moving. Contact us today for more information and to estimate the cost of rewiring old buildings.
What is the old type of electrical wiring?
There are old types of electrical wiring in homes, including Knob and Tube electrical wiring, Armored Cable, Two-Wire Plastic-Sheathed Cable, and Aluminum Wire.
What type of electrical wiring was used in the 1960s?
In the 1960s, cables with hard rubber coating were mostly used for electrical wiring. Vulcanized cables (VRI) were also very popular in this decade.