What is the electrical wiring of commercial buildings?
Electrical wiring of commercial buildings is the act of installing electrical wiring in a building designed for public or commercial purposes. This type of wiring is often used in office buildings, factories and other commercial buildings.
Commercial wiring covers a wide range of products and applications, but generally includes:
Service panels and circuit breaker boxes
Service drops (wires that run from the service panel to your home or office)
Feeder conductors for supplying electricity to separate circuits in a building
Earth conductors that provide ground power for all three phases
Electrical panel (including circuit breakers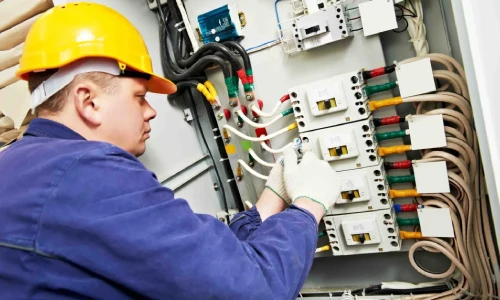 In fact, we can say that commercial wiring is the process of installing electrical wiring for a commercial building. This refers to electrical wires that carry electricity to an entire building, as opposed to residential wiring, which usually only carries electricity to individual rooms.
Commercial buildings are often larger than homes and require more extensive wiring systems. For example, many commercial buildings require a separate circuit for each floor or area, as well as circuits for emergency lighting and fire alarms.
These circuits may be connected to a main panel in one location or distributed throughout the building.
Commercial wiring differs from residential electrical wiring in that it must be installed according to strict safety rules and regulations. This includes working safely around high voltages and using the right tools and equipment. In addition, commercial electricians must adhere to certain standards when installing electrical circuits to prevent fires and other hazards.
Basics of building commercial electrical wiring
Commercial building electrical wiring is a complex process that requires knowledge and skill as well as its own basics. The basics of building commercial electrical wiring include knowing how to install electrical boxes, wires, and their proper connections.
Electrical wiring of commercial buildings is a complex and challenging task. There are many different types of wiring that you can use, and each type has its own unique characteristics.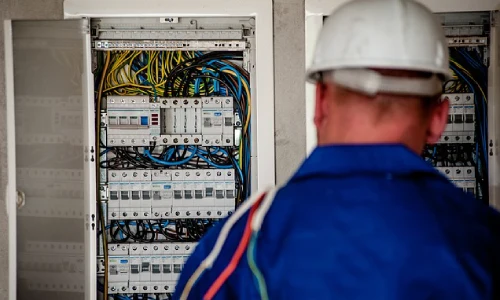 As mentioned at the beginning of the article, the electrical wiring of commercial buildings includes the installation of electrical equipment in a building or structure that is used for commercial purposes.
This may include buildings such as offices, retail stores, restaurants and other public places such as banks, schools and hospitals. It may also include industrial buildings such as manufacturing facilities or warehouses where goods are stored before being shipped for sale.
Commercial building electrical wiring should be installed by professionals who understand the dangers of running high voltage electricity through the walls and floors of your building. As a result, you can get help from the great Bondelectric company for the electrical wiring of the commercial building.
Cost of electrical wiring for commercial buildings in Canada
The cost of electrical wiring in commercial buildings varies depending on various factors. Here are some factors that can affect the cost:
Size: Project size is important because larger projects require more materials and labor hours.
Location: The location where the work is done also affects the cost, with projects in more remote locations costing more than in urban areas.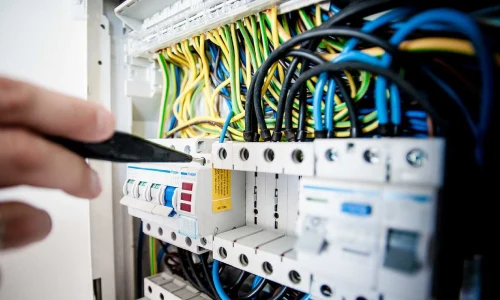 Complexity of the wiring system: More complex systems have more components that must be properly installed for safe operation. They also require more time to install and test. Wiring for tall buildings is much more complicated than wiring for single story structures.
The cost of electrical wiring for commercial buildings in Canada is between $1,500 and $3,000 per linear foot. The average cost is about $2,000 per linear foot.
For more information about the cost of electrical wiring for commercial buildings in Canada and visits to commercial buildings by Bondelectric experts, one of the electrical services in Canada, you can call 647.530.2704.
Commercial building wiring standard
The NEC (National Electrical Code) is the official electrical wiring standard in the United States. The latest edition was published in 2017 and covers everything from residential wiring to industrial power supply. The NEC wiring standard also covers commercial buildings, including offices and other work spaces.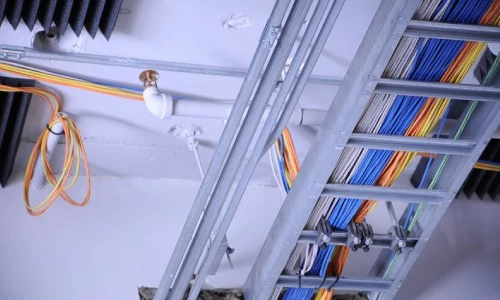 The NEC defines three types of commercial buildings:
Type I, Type II, and Type III. A Type I building is any facility used only for production or storage. This type of building does not have more than 50 residents at any time.
A Type II building is a building that accommodates more than 50 people at any given time, but has little public access during normal business hours. Examples include retail stores, banks, and restaurants.
Type III building is a building that has more than 50 occupants at any given time and public access at any time. These properties include hotels, hospitals and schools.
Commercial buildings require a lot of wiring. There are usually two types of commercial wiring:
Cat 5e and Cat 6 Ethernet.
Electrical wiring of commercial buildings in Canada by Bondelectric experts
If you own a commercial building in Canada and are looking for help with electrical services, you need to find a professional team that can provide the best electrical services for your commercial building. Bondelectric experts will help you in this matter.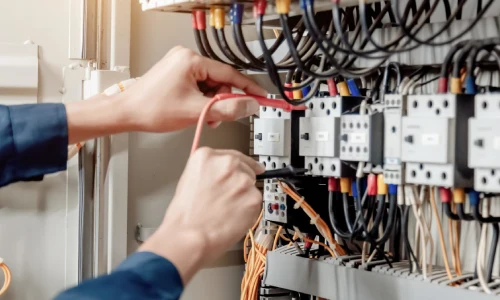 Bondelectric has been in the electrical industry and providing building electrical wiring services in Canada for many years and has helped many customers with their electrical problems and needs.
We have worked on all kinds of buildings and helped people with their electrical needs. Our experienced team is capable of handling any type of situation that may arise when working on your building's electrical wiring system.
Why choose Bondelectric for commercial building electrical wiring in Canada?
Our team has worked on numerous projects across Canada over the years, including office towers, hospitals, shopping centers and hotels.
We understand how important it is to maintain the integrity of your property while upgrading its electrical infrastructure to meet all regulatory requirements, including fire safety regulations set forth by government bodies such as CSA Z462-.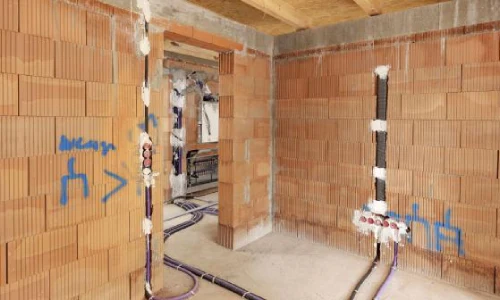 Bondelectric is a trusted electrical wiring company in Canada. We have been in the industry for over 20 years and have the experience to handle any of your electrical wiring needs.
Call 647.530.2704 for electrical wiring in your commercial building right now so that our experts can take care of your problems as soon as possible.