Pot light installation in Hamilton Canada
Are you looking for a reliable pot light installation company in Hamilton Canada? It is true that you have come to the right place. We offer the highest quality pot light installation services in Hamilton, Ontario.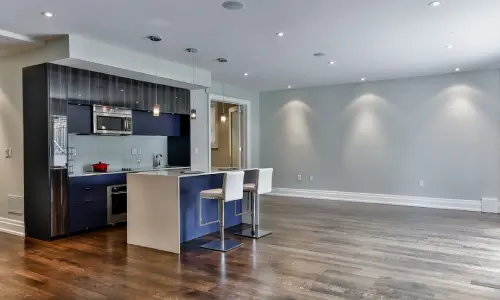 At Bondelectric, one of the leading electrical services in Canada, we offer a wide range of commercial and residential electrical wiring services to our customers, including:
Installation of new lighting fixtures for commercial and office buildings
Installation of new lighting devices for residential buildings and houses
Canadian Electrical Wiring
Rewiring old buildings in Canada (replacing old or broken lights with new lights)
Pot lights are an easy way to add extra light to your home. If you are looking to instalation pot light for your home in Hamilton, Canada, there are a few things you should know:
The first step is to choose the right lamp. We recommend halogen or LED bulbs because they use less energy and last longer than incandescent bulbs.
Next, make sure you know where each light goes before you start installing. If you need help with this process, contact our experts at Bondelectric today!
Installation pot light in Hamilton Canada is a great way to add light and style to your home. Pot lights offer an inexpensive way to light up rooms without worrying about wiring, outlets, or even electrical outlets.
Bondelectric is the best pot light installer in Hamilton Canada. Bondelectric's expert team can help you installation pot light in Hamilton, Canada. We have the best experience and expertise to complete any project on time, with high quality and at a reasonable price.
Advantages of installing pot lights
The benefits of installing a pot light are many. The most obvious benefit is energy savings, especially when you consider that pot lights are typically used in areas where there is a lot of heat loss due to large windows. Pot lights can be used in the kitchen and bathroom.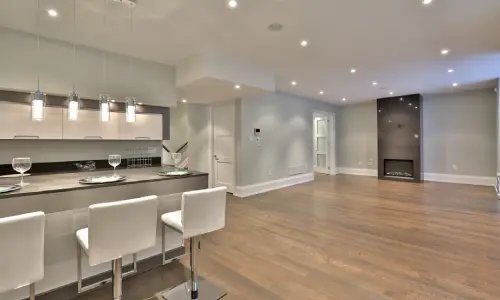 If you are looking for a way to light up your home, pot lights are a great option. Pot lights are an attractive alternative to traditional lights. If you have never installed a pot light, we can help you installation a Hamilton Canada pot light. Now, in the rest of the article, we will examine the advantages of installing pot lights:
Reducing energy costs
Vase lights use less energy than traditional lamps. This means that they are not only more affordable to buy, but also save on your monthly electricity bill.
Pot lights provide plenty of light
Pot lights can provide up to 80% more light than other traditional lights such as ceiling fans or chandeliers. They also emit a softer light that is less damaging to the eyes, allowing people to see better even when there is no natural light in their homes.
They make rooms look bigger and brighter
Pot lights make your room look bigger because they provide enough light without requiring a lot of wattage.
Vase lights are one of the most popular lighting solutions in homes today. Pot lights can be installed in hallways, living rooms, and kitchens, among other areas of the home.
Bondelrctric services in pot light installation in Hamilton Canada
Bondelrctric is a leading electrical contractor specializing in residential and commercial work in Canada. We are committed to providing the highest quality work, timely completion and customer satisfaction.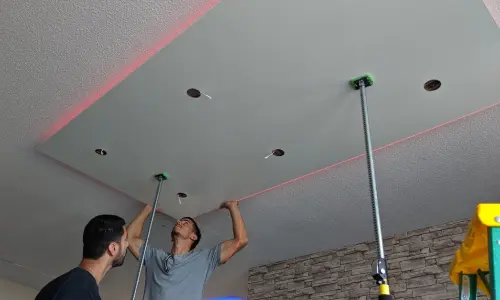 Bondelrctric has been providing its customers with the best Hamilton Canada electrical wiring services for years.
Our services include:
Pot light installation in Hamilton Canada
Fiber optic installation in Hamilton Canada
Ceiling fan installation in Hamilton Canada
Installation of chandeliers in Canada
Electrical wiring and lighting installations
Upgrade and replacement of electrical panels
GFCI circuit breakers installed by licensed electricians
We also use advanced techniques such as:
Installation of built-in lighting devices
Installation of path lighting devices
Installing the fixture box
For more information about our services including Durhamilton pot light installation or to schedule an appointment, please call (002) 123-4567 or email us (info@bondelectric.ca).