hot tub wiring
Wiring a hot tub can be tricky, so it requires an electrician to wire the components and make sure everything is safe for hot tub use.
This is one of the reasons most people don't know how to install jacuzzi wiring, it can be effective. If you're looking to install and wire your jacuzzi, here's what you need to know about wiring:
The basic wiring of a hot tub involves connecting many different parts together in order for them to function properly. These include the pump motor, heater, filters and more.
To connect these pieces together, an electrician uses the electrical code established by their state's electrical authority. This ensures that everything is done safely and correctly so that there is no danger in using the hot tub.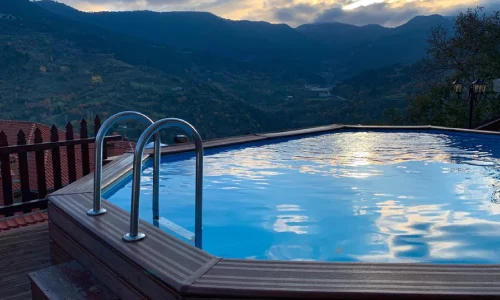 It's important to note that when installing your hot tub, you need an electrician who knows how to properly wire these components and also checks for electrical problems before starting any work on your new hot tub.
The first thing to do when buying a hot tub is to make sure it has enough power to function properly. If not enough power is available, it will not work properly or at all.
The best way to ensure this is to have an electrician check your home's wiring before installing a hot tub. However, if you already have an electrician available, this may not be necessary, as they may already know if there are enough outlets in your home.
Hot tub wiring in Canada by Bond Electric experts
Bond Electric is an electrician and one of the electrical wiring services in Canada and has more than several years of experience in this field.
We've been serving homeowners and businesses for years, so you can be sure you'll get quality work from us. We can provide you with all kinds of electrical services, including jacuzzi wiring.
As mentioned at the beginning of the article, wiring a hot tub can be difficult because there are many types of hot tubs available in the market today. Some may require a simple 120 volt circuit while others may require more complex equipment. We also offer 240V circuits for larger hot tubs.
Don't worry we are here to help you get your hot tub up and running as soon as possible!
If you need professional help with hot tub wiring in Canada, call Bond Electric today at 647.530.2704.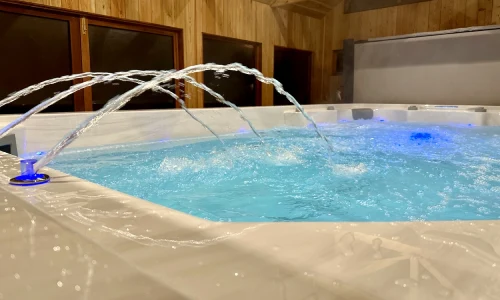 Note: Hot Tub Wiring in Canada: Safety First
The first thing to know about jacuzzi wiring is that there are different types of voltage used in Canada. Before installing any cord or outlet, you must ensure that the voltage is correct. Otherwise, there may be serious consequences.
For example, if you have an outdoor hot tub and use a cord instead of using a dedicated circuit breaker, chances are the water will be chilled for added comfort. This can lead to burns from the elements or worse injuries such as electrocution.
hot tub wiring mistakes
Here are some common mistakes people make when wiring a hot tub and how to avoid them:
Using the wrong voltage or amperage
Using the wrong wire gauge
Do not use GFCI outlets
Use of damaged or defective equipment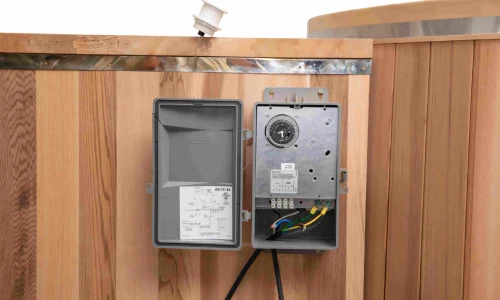 Bond Electric experts believe that you should get the help of an electrician to wire the hot tub so that you don't have any problems in the installation and operation of the hot tub.