Using and installing outdoor pot lights is a great way to have light in your yard. Pot lights can be installed outdoors including on the roof, around the yard, around the pool and even outside the house.
The most common outdoor pot lights include hanging lanterns and wall lamps.
Hanging lanterns can be a good option for homes, they are easy to install and also come in different styles and colors that match the decoration of any home.
Wall lamps can also be installed outside the house in areas such as patios or decks. They are usually mounted on walls using brackets so that they don't take up valuable space on the floor like hanging lanterns.
Pot lights are increasingly popular because they are more versatile than traditional lights. They provide more light than a standard bulb and are more durable than LED bulbs. Moreover, they have the ability to beautify any room in your home.
The cost of installing outdoor pot lights
The cost of installing outdoor pot lights depends on the type of bulb used and your location.
The average price of installing outdoor pot lights varies between $70 and $150, depending on the distance between the bulbs, how they hang from the ceiling, and the type of fixtures installed.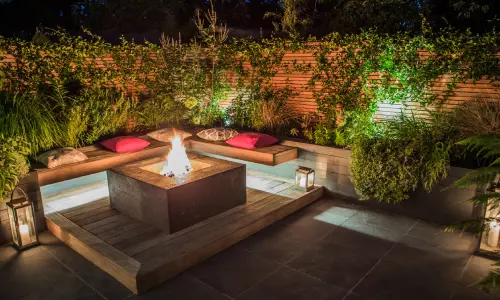 Also, the cost of installing outdoor pot lights depends on the type of project and whether you choose to hire an electrician or do it yourself.
Installation of outdoor lights
That being said, outdoor spotlights are the best way to illuminate the exterior of your home and building, as well as give your yard and patio a stylish look.
If you are thinking of installing portable lights in the outdoor space of your home, it is better to know its advantages, which include the following:
It can be used by installing pot lights outdoors to illuminate paths.
They are easy to install and maintain.
You can choose from different styles and designs to install outdoor pot lights depending on your taste.
Reducing electricity consumption. You may also see a reduction in energy costs after installing pot lights outside your home or workplace. This is because pot lights require less energy than traditional light bulbs and other types of lighting fixtures.
Installing pot lights for decorative items. You can also use pot lights as decorative items around your home. For example, if you have a fountain or an indoor pool, you can put pot lights on it so that it is easy to see the bottom of the pool water at night as well as during the day.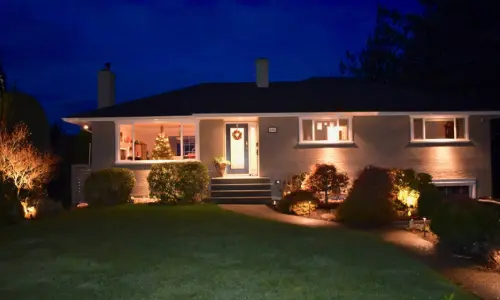 These were just a few examples of the advantages of installing pot lights in the open air that we mentioned for you, dear users.
How to install outdoor pot lights
As we said at the beginning of the article, installing outdoor pot lights is a great way to add ambient light to your yard, patio, or garden. They are also a good way to light up a small space like a walkway or hallway.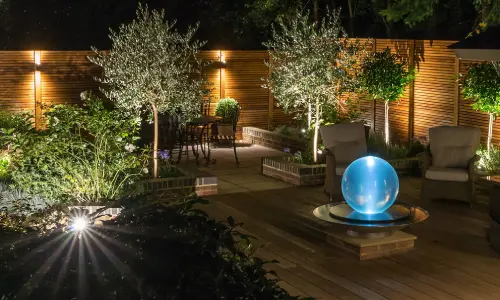 When installing pot lights outside, you must observe the following points:
Choose the right place. Pot lights should be installed in a place that is safe from falling objects and not exposed to direct sunlight or strong wind.
If you are placing pot lights along a sidewalk, remember that when you install pot lights, they stick out about 1 foot from the ground, so make sure there is enough space between them and obstacles like trees or bushes to cause Do not damage it.
At the end
If you are looking for an expert company to install outdoor pot lights in Canada, contact the experts at Bondelectric now. Bondelectric is considered as one of the electrical services in Canada.